June 2000
"Flight of the Ferraris"
Designed by Larry Wood, these two customized Hot Wheels 1:18th scale, Ferrari F40 & F50, soaring through the air is nothing short of spectacular. These Ferraris were done in a special spectraflame fade over chrome. It was created for the Dream Halloween Charity Auction to help raise money for the Children Affected by Aids Foundation on October 30th, 1999. If I recalled correctly, funds raised for this artwork was approx. $15,000! And let me mention that it takes 2 person to carry this!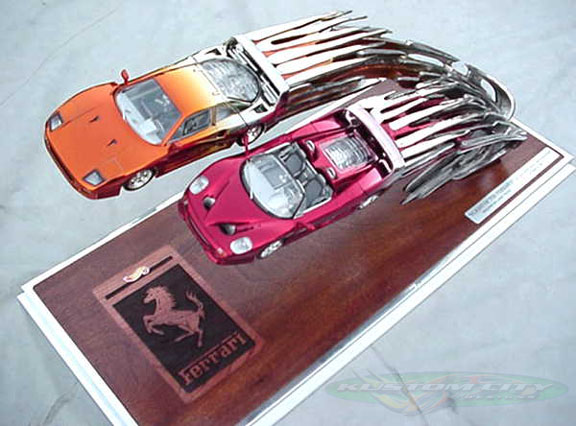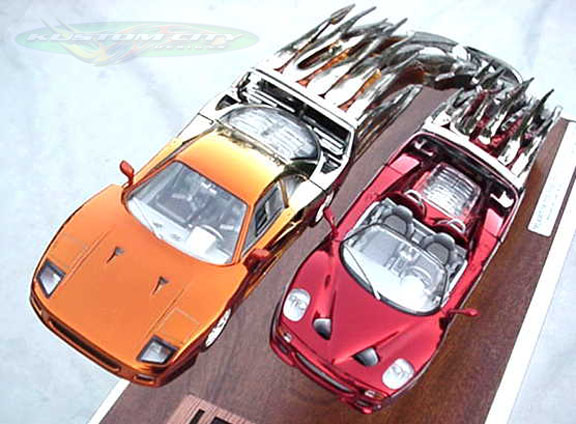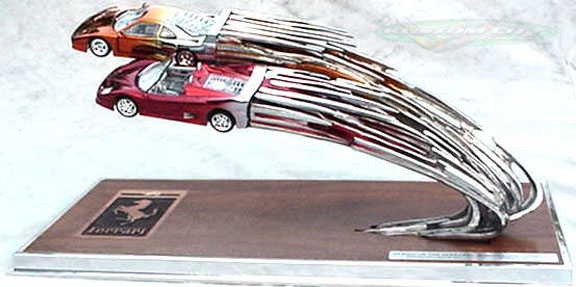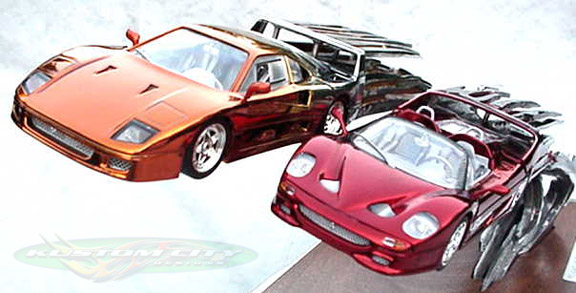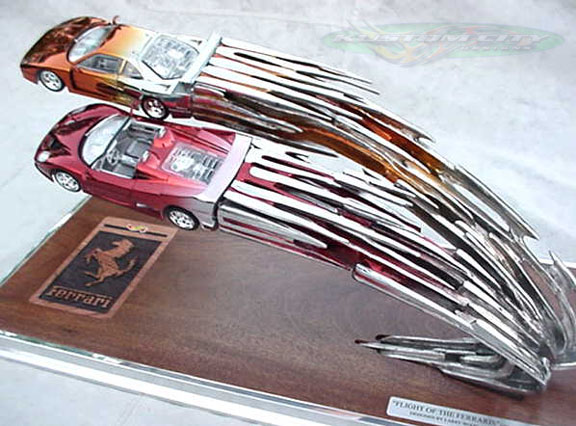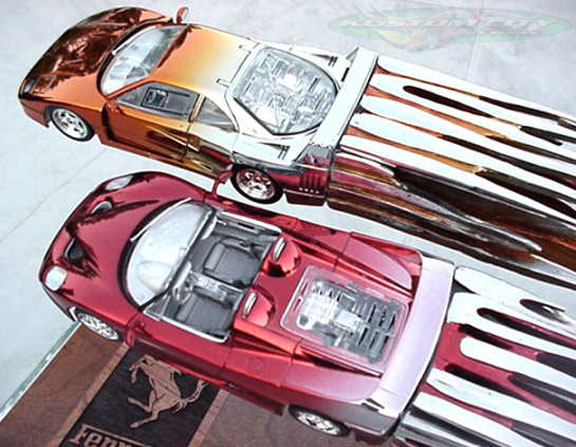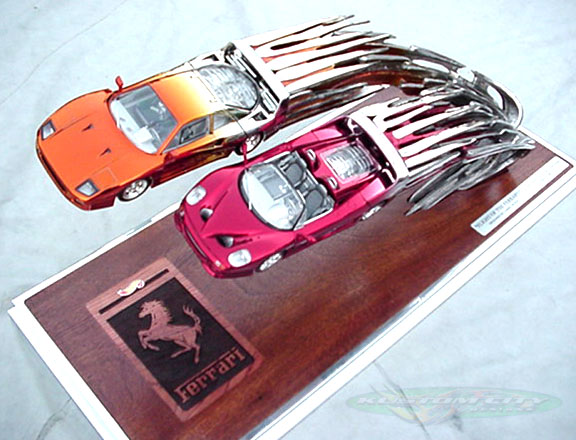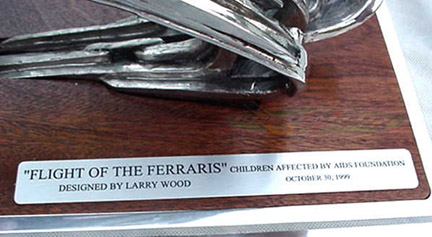 © Copyright 1998-2014, DaveChangDesign.com All Rights Reserved.
KUSTOMCITY® is a registered trademark and a diecast collectible brand owned by K-TEK, LLC. All Rights Reserved. Do Not Copy, Modify, Reproduce, Distribute, Display, Repost or Otherwise, Without Permission. Hot Wheels® is a registered trademark owned by Mattel Inc. M2® is a registered trademark owned by Castline Inc. Any and all other trademarks belong to their respective owners.
All contents on this website is subject to Copyright under US & International Laws.