20th ISSUE CHECKLIST

PREMIERE EDITION - KUSTOMCITY® EVO SURFWAGEN™
FEATURED EDITION
FEATURED EDITION
"SUPER CHASE"
"SPECIAL K(3)" CHASE EDITION
in KANDY BLUE
in KANDY PURPLE
BLACK GOLD EDITION
"MYSTERY CHASE"
Edition Size: 1/888
Edition Size: 1/888
Edition Size: 1/48
Edition Size: 1/240
"SPECIAL K's" CHASE EDITION
"SPECIAL K's" CHASE EDITION
"SUPER CHASE"
in OVER-CHROME HOT PINK
in OVER-CHROME LIME
"24K's" EDITION - Gold Plated
Edition Size: 1/240
Edition Size: 1/240
Edition Size: 1/48

17th ISSUE CHECKLIST

PREMIERE EDITION - KUSTOMCITY® EVO BIG TOW™
FEATURED EDITION
FEATURED EDITION
"SUPER CHASE"
"MYSTERY CHASE" EDITION
in Gloss Enamel Dove Blue
in Gloss Enamel Orange
BLACK GOLD EDITION
POLICE TOW - TRAFFIC ENFORCER
Edition Size: 1/840
Edition Size: 1/840
Edition Size: 1/48
Edition Size: 1/192
w/*Black Chrome-Dip Rims
"SPECIAL K's" CHASE EDITION
"SPECIAL K's" CHASE EDITION
"SUPER CHASE"
in Gloss Enamel Apple Green
in Gloss Enamel Khaki
"24K's" EDITION - Gold Plated
Edition Size: 1/240
Edition Size: 1/240
Edition Size: 1/48
w/*Black Chrome-Dip Rims
w/*Black Chrome-Dip Rims

14th ISSUE CHECKLIST

"L.A. XPRESS EDITION" - KUSTOMCITY® EVO GT DRAG BUS™
FEATURED EDITION
"SPECIAL K's" CHASE EDITION
"SUPER CHASE"
"SPECIAL K's" CHASE EDITION
in Satin Black
in Kandy Green
BLACK GOLD EDITION
in Snow White Pearl
Edition Size: 1/504
Edition Size: 1/96
Edition Size: 1/48
Edition Size: 1/96
(Online Only)
(Convention Only)

1st ISSUE CHECKLIST

"ARTIST PROOF SERIES 1" - PREMIERE EDITION - KUSTOMCITY® EVO SS DRAG BUS™
FEATURED EDITION - DCO1
FEATURED EDITION - DCO2
"SUPER CHASE"
in Satin Black
in KANDY BLUE
BLACK GOLD EDITION
Edition Size: 1/984
Edition Size: 1/984
Edition Size: 1/25
"SPECIAL K" - CHASE EDITION - DCO1
"SPECIAL K" - CHASE EDITION - DCO2
in Satin Enamel Purple & Black
in KANDY BLUE
Edition Size: 1/192
Edition Size: 1/192
PRECISION ENGINEERING!

These are all the Official Rims and Wheels found Exclusively on the EVO's. Below are the first 3 Dave Chang Design™ custom rims designed in 2006. Designed with Maximum Cool & Styling with the Deepest Dish Possible!

| | | |
| --- | --- | --- |
| From right to left: | | Rim Style "A": 6 SPOKES |
| | | Rim Style "B": 5 SPOKES |
| | | Rim Style "C": HUB |

Followed by 3 more Killer Designs in 2008.

Rim Style "D": 5 SPOKES-TORQUE

Rim Style "E": DRAG RIMS

Rim Style "F": 10 SPOKES

The KUSTOMCITY® EVO "GT" DRAG BUS!! Dubbed: "The Bubble-Nose" Type II Transporter
October 2007 (Sold out)

Introducing the All-New KUSTOMCITY® EVO GT DRAG BUS!

The "Premiere 500," will make its first performance this Sunday, Oct 7th at 9 a.m. Pacific Time. We managed to squeeze off only 500 units for this production run.

From the chassis of the "EVO SS," this panel drag bus was created with so many slight changes including the arched "bubble-nose", to a straighter side fender rails that differs from the "SS" model. What was the most time consuming part of designing this casting was the sleek rear wing. Many plaster prototypes was rejected until it all came together. If I recall, there was like a total of 5 different prototypes made to get this bus looking as sleek and as low as possible before we started cutting the metal tool. I dubbed this "The Bubble-Nose". Just love way this turned out.

To design and engineer this bus takes more time than one would think and more time than I planned, but we engineered this one until everything came together...

In the Beginning: The KUSTOMCITY® EVO "SS" DRAG BUS!! Dubbed: "The Humpback" (Based on a Double-Cab Type II Transporter)
November 2006

Designer Toys - Adult Collectibles

Exclusive Online Dave Chang / KUSTOMCITY® Product only at:

K-TEK High-End Diecast Collectibles

Product Descriptions: Introducing the EVO SS Concept Drag Bus. This KUSTOMCITY® - Dave Chang Design™ Drag Bus that you see took well over 1 year to just get it right to perfection. Slowly but surely, from the ground up, I had the pleasure of total creative control and co-engineered every aspect and every part that you see, including the exquisite, high-quality "diamond plate" display case that just brings this top of the line adult collectible all together. These EVO's are manufactured in our factory in China and will be produced in "real" limited-edition numbers, only 984 total! And each will be consecutive-numbered with it's very own "brush-metal", "Seal of Authenticity" Collector Label to distinguish and document each KUSTOMCITY® EVO.

The "Artist's Proof Series" as shown will feature some of the hottest talents with their artwork plastered all over the EVO's! Each will be deco'd through the tampo (pad print) process. Very much a Limited Edition Numbered Artist's Prints, thus the "Artist Proof" Series. It's a mix of art on a diecast canvas. The First Issue of this release is the Dave Chang I & II.....more

| | | | |
| --- | --- | --- | --- |
| | | | |
| Killer Kustom... | | | |
| | | It's been a pleasure watching this custom '57 Bel-Air Wagon evolve slowly throughout the years... (more Pics & Story) | |



...a few other Dave Chang Design™ Factory Production Graphics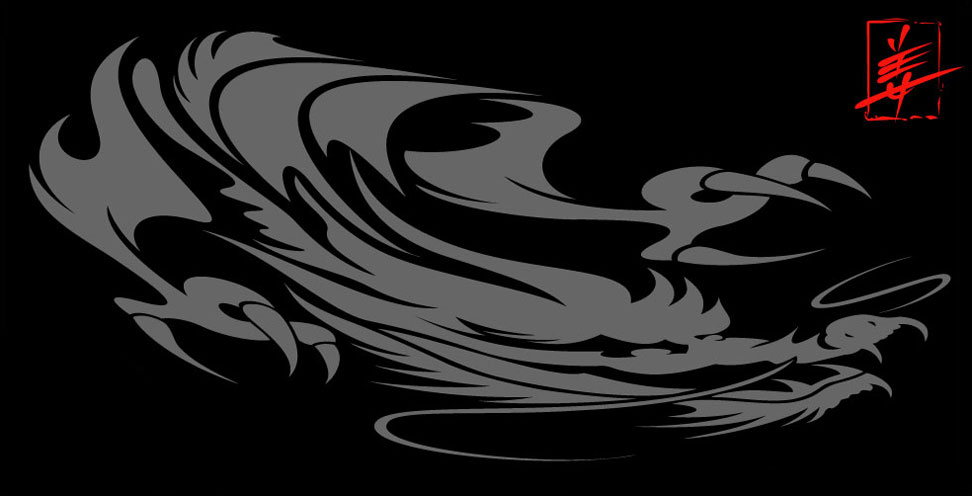 © Copyright 1998-2017, DaveChangDesign.com All Rights Reserved.
KUSTOMCITY® is a registered trademark of K-TEK, LLC. All Rights Reserved. Do Not Copy, Modify, Reproduce, Distribute, Display, Repost or Otherwise, Without Permission. Hot Wheels® is a registered trademark owned by Mattel Inc. M2® is a registered trademark owned by Castline Inc. Any and all other trademarks belong to their respective owners.
All contents on this website is subject to Copyright under US & International Laws.